Fertility Preservation
Fertility preservation refers to the process of preserving a person's reproductive potential for future use. This can be important for individuals who are facing medical treatments that may impair their fertility, such as chemotherapy or radiation therapy for cancer, or for individuals who are not yet ready to start a family but are concerned about their future fertility.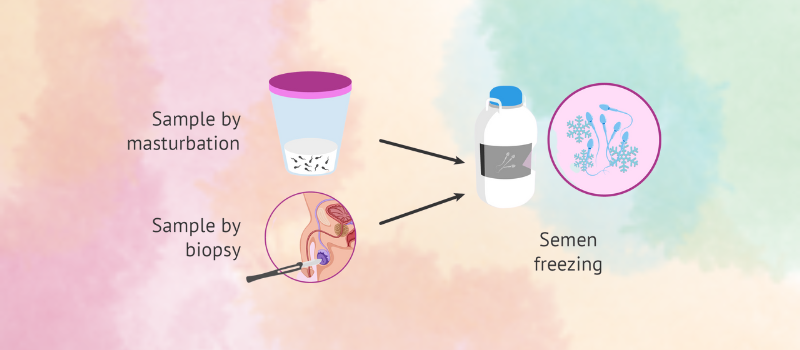 There are several options available for fertility preservation, including:
1. Egg freezing: This involves the retrieval and freezing of a woman's eggs, which can be used for future IVF treatment.
2. Sperm freezing: This involves the collection and freezing of a man's sperm, which can be used for future fertility treatment.
3. Embryo freezing: This involves the creation of embryos through IVF treatment and the freezing of viable embryos for future use.
4. Ovarian tissue freezing: This involves the removal and freezing of a woman's ovarian tissue, which can be used for future fertility treatment.
At Fertilica, we offer fertility preservation services to our patients who may be at risk of fertility impairment due to medical treatments or other factors. Our experienced fertility specialists can work with each patient to determine the best option for their individual needs and medical history. By entrusting their fertility preservation to Fertilica, patients can be assured that they are receiving the highest level of care from a team of experts in the field of reproductive medicine.

Frequently Asked Questions
1. WHAT DOES FERTILITY PRESERVATION INCLUDE?
Fertility preservation includes multiple procedures like egg, sperm, embryo, testicular and ovarian tissue freezing. This is a fast developing technology which allows you to freeze your gametes so that you can plan your fertility at a later date.
2. WHO SHOULD CONSIDER EGG FREEZING?
We all should remember that fertility in women follows a delicate biological clock. Aging, exposure to some of the chemotherapy medicines, radiation or presence of some genetic mutations in the family cause pre-mature ovarian failure. Women should consider egg freezing in the following conditions:
• Women who want to delay childbearing due to any of the societal, financial or professional reasons,
• Individuals undergoing medical treatment like chemotherapy or radiotherapy,
• Family history or women at risk of premature ovarian insufficiency
3. WHO SHOULD CONSIDER EMBRYO FREEZING?
• Couples undergoing IVF treatment with multiple embryos
• Couples with fertility challenges including age related decline in fertility, or a history of unsuccessful IVF attempts.
• Couples undergoing medical treatments that affect fertility.
4. HOW LONG CAN EGGS OR EMBRYOS BE FROZEN?
Eggs or embryos can be frozen indefinitely provided the lab conditions are good. But according to regulations, eggs and embryos can be frozen upto 10 years.
5. WHAT IS THE COST OF EGG FREEZING AND EMBRYO FREEZING?
Egg and embryo freezing procedure will cost around 1 lakh rupees, excluding medications and lab tests. In addition, a maintenance charge for keeping the embryos or eggs has to be considered based on the number of eggs or embryos and duration for which you wish to keep them frozen. Contact FERTILICA IVF for further information.