Fertilica IVF & Women Care Center
"FERTILICA IVF and Woman Care Center" is a unique, bespoke fertility and woman care center established with a positive intent of providing cutting edge fertility care and holistic woman-care in an environment that supports physical, emotional and financial well-being of the couples who choose us to help them build their families.
Our mission is to provide affordable, ethical and transparent fertility care while maintaining highest standard of care.
Starting a family can be the most joyous event in ones' life and at the same time can be extremely challenging. At FERTILICA, we strive to provide personalized and individualised care to each patient, assisting you through each step of your journey to parenthood. We firmly believe in the principle of the same team of doctors assisting you through every step of the fertility treatment, so that the couple can experience a supportive and seamless process during this process.
Our Team
DR SUMINA REDDY
M.S, DNB(OBG)
Fellowship in Gynecologic Minimal Access Surgery (FMAS) & Reproductive Medicine (FRM)
Advanced Diploma in Reproductive Medicine & IVF (Germany; UK)
Dr. Sumina Reddy is our Chief Fertility Consultant & Minimal Access Surgery. She is a highly accomplished Obstetrician, Infertility Specialist, and esteemed Gynecologist practicing in Banjara Hills, Hyderabad. Her journey towards becoming one of the best Gynaecologists in the country started with securing 21st rank in the state-wide entrance examination and completing her undergraduate degree from the prestigious Osmania Medical College. She secured several gold medals in Anatomy, Pathology, ENT, and the Dr. S. Jaya Gold Medal & Dr. S.P. Saigal Memorial Gold Medal from Dr. NTR University of Health Sciences. During medical school, she demonstrated an exceptional aptitude for learning.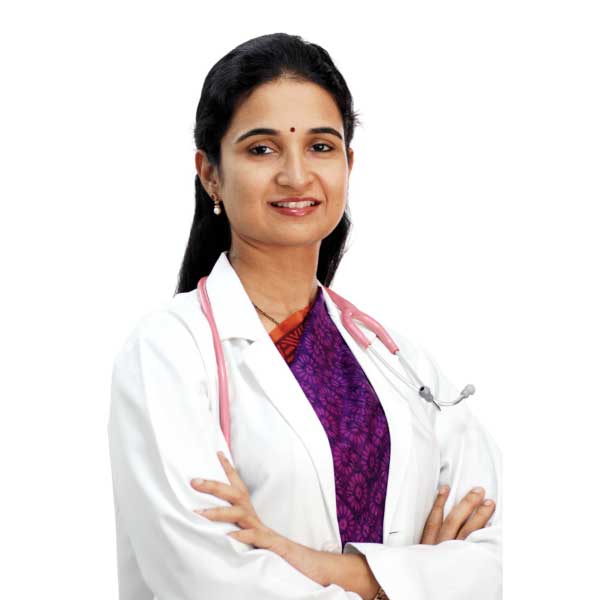 With a deep passion for women's health, Dr. Sumina Reddy pursued advanced fellowship training in Infertility and Minimal Access Surgery from Paul's Hospital in Kochi. She also completed an Advanced Diploma in Reproductive Medicine from Homerton University in London and Kiel University in Germany, which gave her the expertise to manage complex infertility cases and perform complex minimally invasive surgeries.
Dr. Sumina Reddy strongly believes in providing comprehensive care for women, and her approach involves guiding them through various stages of life, from adolescence through pregnancy, midlife, and menopause. Her patients can always count on her to provide compassionate and competent care that addresses their unique needs.
In addition to her clinical work, Dr. Sumina Reddy is actively involved in research and teaching. She has published several research papers in national and international journals and has presented her work at various conferences. She is also a faculty member for several training programs, where she shares her knowledge and expertise with the next generation of medical professionals.
Dr. Sumina Reddy's dedication to women's health has earned her a reputation as one of the best gynecologists in the country. Her extensive training and compassionate approach allow her to provide exceptional care for her patients. Her peers and patients highly respect her, and her contributions to women's health are remarkable.
If you are looking for a compassionate, skilled, and experienced gynecologist in Hyderabad, Dr. Sumina Reddy is the ideal choice. With her expertise in infertility, minimally invasive surgery, and reproductive medicine, you can receive the highest quality care tailored to your individual needs.
DR APURVA PANTHANGI
M.S, DNB (OBG)
Consultant Obstetrician & Gynecologist
Dr. Apurva Panthangi completed her MBBS from Osmania Medical College, Hyderabad, one of the premier medical colleges in India. She then pursued her Master of Surgery in Obstetrics and Gynecology from Kasturba Medical College, Mangalore, Manipal University, Karnataka. During her postgraduate studies, Dr. Panthangi developed a keen interest in high-risk obstetrics and reproductive medicine, and has since focused her career on these areas.
Dr. Panthangi has a wealth of experience in treating patients with complex obstetric and gynecological conditions. Her areas of expertise include infertility, recurrent pregnancy loss, polycystic ovarian syndrome (PCOS), endometriosis, uterine fibroids, and menstrual disorders. She is particularly skilled in managing high-risk pregnancies, such as those involving multiple gestations, advanced maternal age, and medical complications like hypertension and diabetes.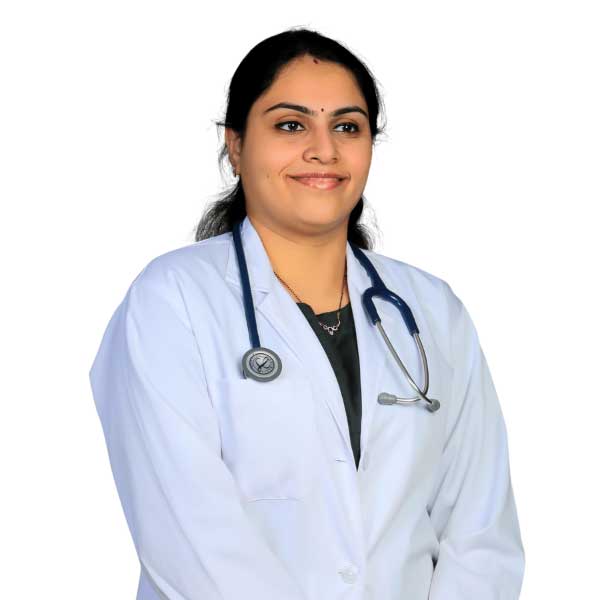 One of the most remarkable aspects of Dr. Panthangi's practice is her emphasis on patient education and empowerment. She firmly believes that informed patients make better decisions about their health and wellbeing, and strives to ensure that her patients have access to the latest information and treatment options. She takes the time to explain the medical and procedural aspects of each treatment, ensuring that her patients are comfortable and fully aware of what to expect.
FACILITIES
Embryology Lab
State of art class 10,000 Embryology lab with all the advanced facilities for In-vitro Fertilization (IVF).
Andrology Lab
A separate Andrology lab to give best IUI success rates with attached, private semen collection room.
Modular Operation Theatres
Modular theatres that provide complete asepsis and improve the overall success rates.
Cryorooms
Well maintained cryorooms to ensure proper and secure storage of sperms, oocytes and embryos in separate cans.
laparoscopy
Modular theatres that provide complete asepsis and improve the overall success rates.
hysteroscopy
Well maintained cryorooms to ensure proper and secure storage of sperms, oocytes and embryos in separate cans.
Advanced Laparoscopy and Hysteroscopy facilities
Ancillary advanced facilities that are available are
Pre-Implantation Genetic Testing/ Non-Invasive PIGT
Endometrial Receptivity Assay (ERA)
Endometrial Microbiome Metagenomic Analysis (EMMA)
Laser Hatching
WHO SHOULD VISIT US?
Couples who are unable to conceive after one year of unprotected intercourse, or even less than one year if you have known risks for sub-Fertility
Women above 30 years of age trying to conceive
Three or more failed IUI attempts or poor response to multiple ovulation inductions
One or both blocked fallopian tubes or post-tubectomy
PCOS/ Endometriosis/ Fibroid uterus / Poor -ovarian reserve/ Premature menopause
Women with uterine polyps, uterine septum or congenital anomalies
Male causes – Poor sperm count, Azoospermia, poor sperm motility, erectile dysfunction, ejaculatory dysfunction, retrograde ejaculation, varicocele, high sperm DFI
SERVICES OFFERED
INDIVIDUALISED FERTILITY TREATMENT PLANS
OVULATION INDUCTION
INTRAUTERINE INSEMINATION(IUI)
IVF-ICSI – BLASTOCYST CULTURE
TESA/PESA/TESTICULAR BIOPSY
FERTILITY PRESERVATION (SPERM/OOCYTE/EMBRYO FREEZING)
PRE-IMPLANTATION GENETIC TESTING (PGT-A) / NON-INVASIVE PGT
DONOR GAMETES (DONOR SPERM, DONOR OOCYTES, DONOR EMBRYO)
GESTATIONAL CARRIER/ SURROGACY